What is a Push Notification?
Push notifications are messages that can appear on any device, from computers to mobiles and tablets, at any time. These messages are sent from the apps you have installed or the websites you have visited (perhaps a Shopify shop!), which means that they are targeted messages. To learn more about push notifications, click here.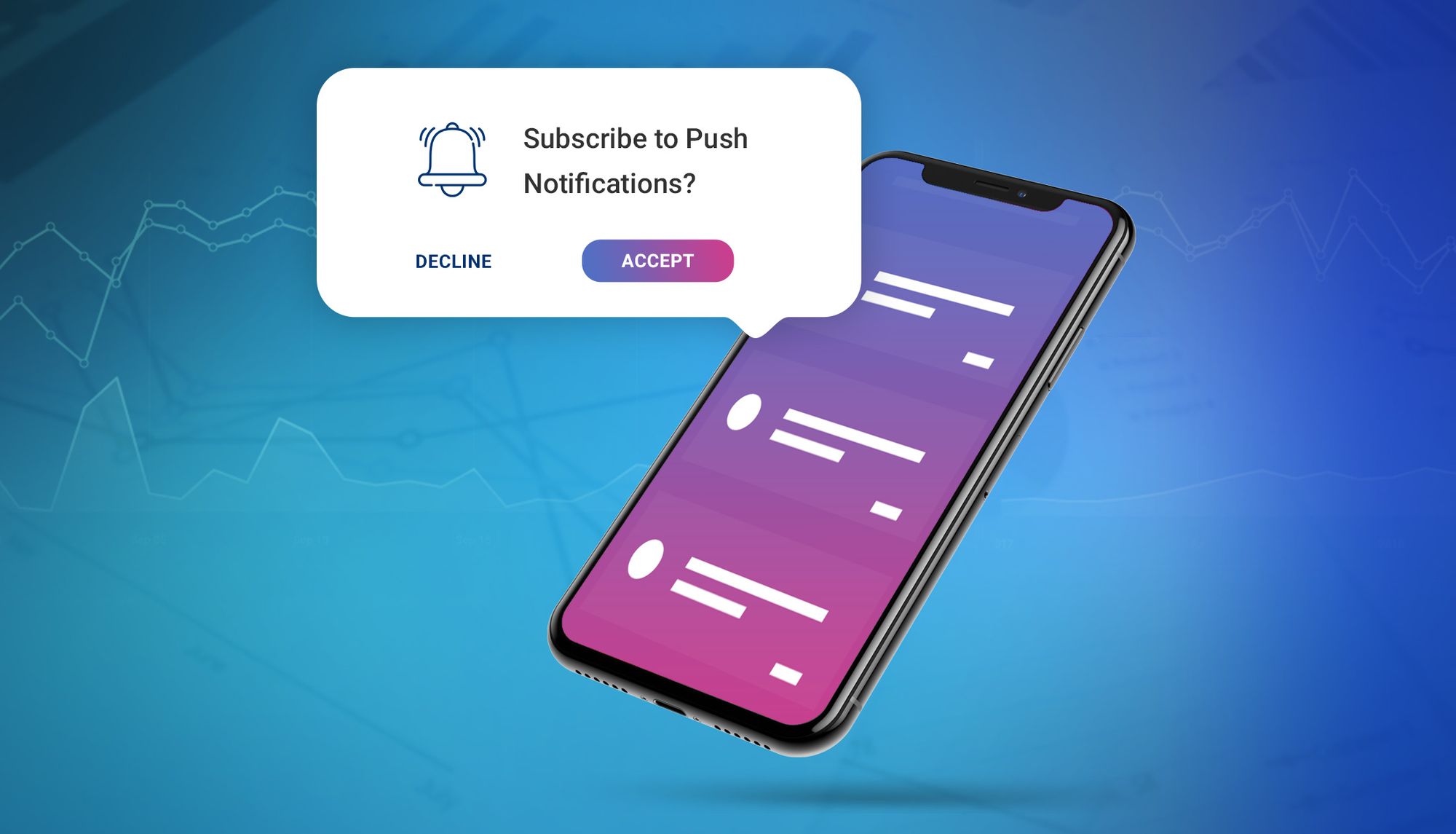 Here we are going to focus on web push notifications and their importance for Shopify stores.
But why are these messages being sent in the first place?
Why Push Notifications should be used in Shopify
When someone visits a shop's website, they usually scroll through its content looking for what they need. However, most of them usually do not come back to visit the website again. There are many reasons behind this behavior: they have not found what they wanted at the time, or the product they were interested in was out of stock when they visited the shop, to name but a few.
As a shop owner, your goal is to sell more and make profits. So, you need to catch the eyes of potential customers, and push notifications are the best way to do that. Push notifications are a digital tool to engage customers and they can be sent on any device, meaning that your potential customers will definitely see them.
If they are interesting enough and related to what the customer has been looking for, the open rate and the chance of a purchase increases sharply. But keep in mind that if push notifications are not used in the right way, they can become very annoying and detrimental to your business.
As a shop owner on Shopify, good news for you is that you can use Shopify's app store to install push notification services.
Let's see how you can use the power of push notifications to your advantage:
1) The main goal for each shop, as mentioned, is to generate sales and earn profits. In order to get more people to visit the website, marketing needs to be done. But many people churn along the marketing funnel and don't purchase anything from you. Push notifications can be used to reduce the churn rate and transfer more people through the marketing funnel.
BestPush can send automated and customized notifications to attract shop browsers, and get them a step closer to purchasing products from your shop.
2) Sometimes people add items to their shopping cart but don't make the payment to finalize the purchase. This is done so that they can remember what items they liked from the shop, while they are searching a little bit more. But, the problem is that most of the time they forget about these products that they have added to their carts, and they may even totally forget that they have done so. Recovering abandoned shopping carts has proven to be one of the most effective ways to boost shop sales.
BestPush has the abandoned cart recovery feature. In the cases that your shop visitors have left their cart unattended, they will receive an enticing reminder to come back and finish their purchase.
3) Discounts are also a great way to entice customers to make a purchase, and one of the channels that can be used to deliver discounted offers and coupons is push notifications. Usually discounts are added manually to the messages that are being sent to customers, and this means that customers get the same amount of discount.
Different customers have different levels of price sensitivity and this can be taken into your advantage, as a shop owner. BestPush learns about the amount of price sensitivity for each user, and includes the minimum discount possible in the messages that will be sent to them — so that they are intrigued to make the purchase while your budget is saved.
All in all, push notifications are a great way to acquire new customers or to keep the existing ones in your shop. It is also very easy to implement and use, which means that it is the perfect marketing combination for your shopify store.